Pax Jax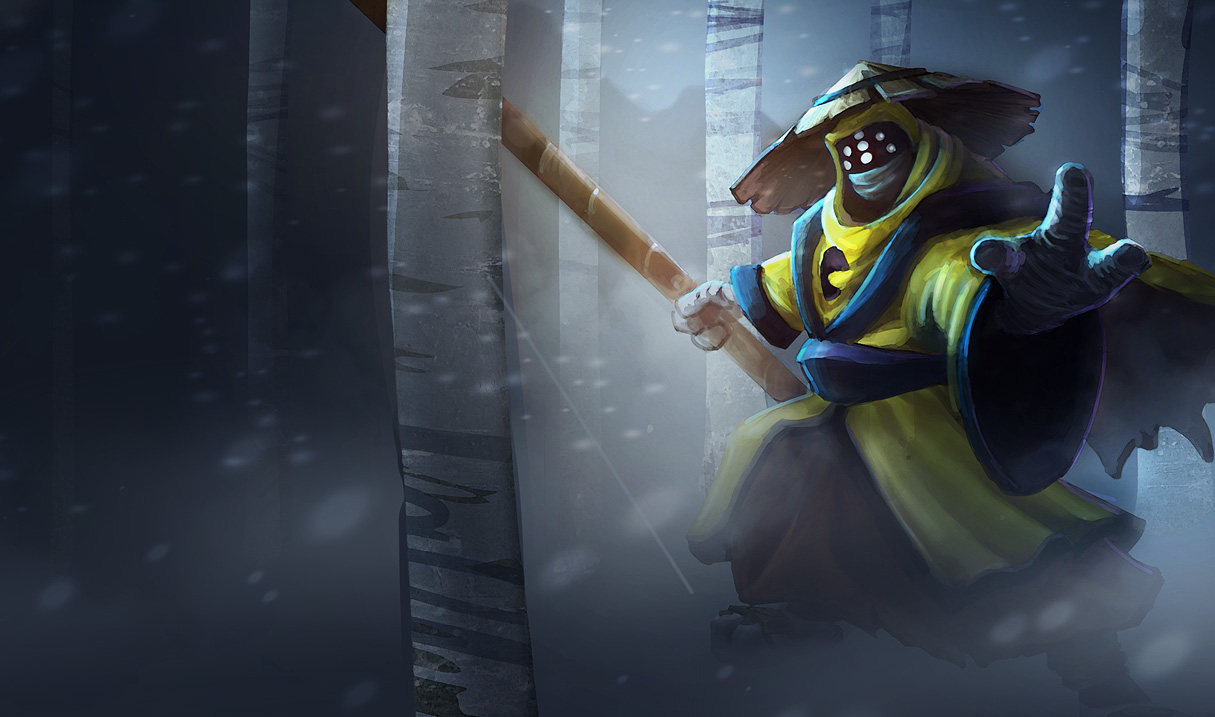 Visitors that came to the PAX gaming convention received the uncommon skin PAX Jax as a reward. People who attended the 2010 Penny Arcade Expo (PAX) received this skin as a gift. Riot used to give away free League of Legends skins to PAX attendees back when skin codes were still accessible. Every year, thousands of people attend this event, however not all of them play League of Legends. While many skin codes were abandoned and eventually expired, others were sold online by third parties for hundreds of dollars.
Features:
The skin is a nod to the Cardboard Tube Samurai from Penny Arcade, a webcomic. Videogames and video game culture in general are the main topics of the comics. The same that founded Penny Arcade also established the Penny Arcade Expo (PAX), and the skin connects the two. A symbol that mimics the iconic video game character Pac-Man is also included on the skin.
The skin has a tiny model update for his new weapon, a cardboard tube, but it doesn't contain any new particles, animations, or noises. Jax, Sivir, and Twisted Fate, who were presents for the previous PAX events, all follow the same motif.
Due to the fact that the skin codes were removed in 2014, PAX Jax is currently unavailable. The only way to get this skin is to purchase an account with it already redeemed as there is no sign that it will be returning to the marketplace. Be sure to check our shop below for accounts that have the PAX Jax skin enabled if you're seeking for it.
Skin changes:
The champion undergoes significant alterations that bring the dream to reality. includes new animations, visual effects, a new model, texture, splash picture, and noises. involves voice processing on occasion.
Bio and introduction for Skin:
At PAX East 2010, PAX Prime 2010, and PAX East 2011, a unique event skin was handed free. This skin shows Pax Jax dressed in a yellow suit with the Pac-Man emblem on his back. He also has a wooden stick that you can use to fully enjoy yourself when whacking other players.
How can I get this skin?
Since the skin is a Limited skin, it cannot be acquired through in-game means. In the past, skin card codes that were distributed at events could be used to redeem Pax Jax. It is no longer possible to utilise this system because it has been shut down. Finding an account with the skin unlocked is currently the only way to get the skin.