UFO Corki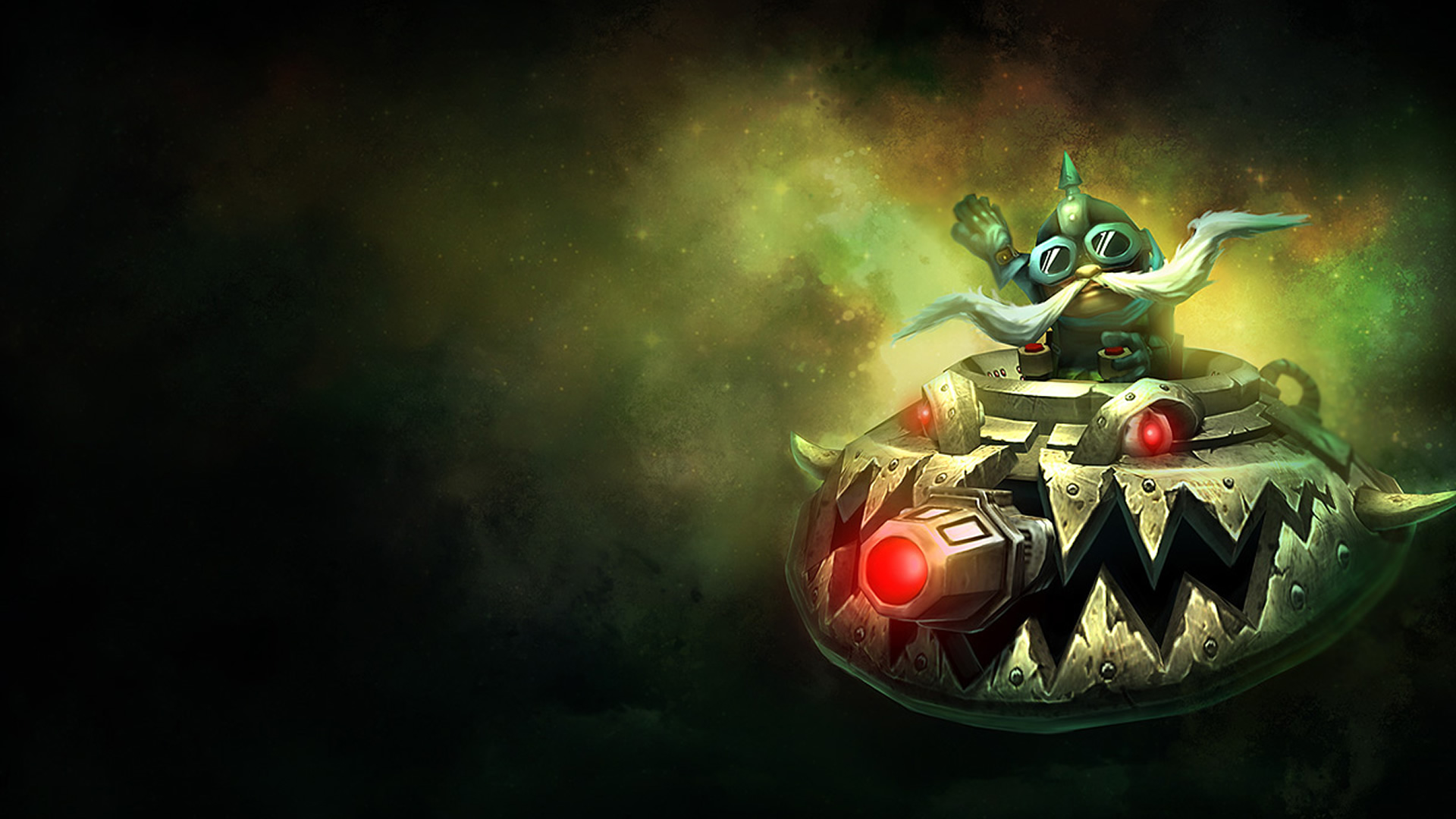 Rare promotional skin UFO Corki is presently unavailable in stores. The skin was given out for free to any accounts that were registered before January 14th, 2010, when it was first released as a promotional skin on January 1st. As part of the promotion, players also got the champion Corki.
Instead of using his trusted chopper as usual, Corki is seen in the skin in a UFO spacecraft. The new spaceship has been entirely included into the model. His scarf's and hat's colours, as well as the textures, have been altered.
New Updates:
The particle abilities have been altered to fit the skin's theme, which adds a pleasant touch even if there are no new animations or noises for the skin.
When it was initially launched, many people regarded this as the first legendary skin ever. Corki is the first champion with two legendary skins as a result. Both of which are no longer available and have been taken out of the store.
This skin was given to players back in 2010, hence it is currently unavailable. The only method to acquire this skin is to purchase an account with it already redeemed as there is no sign that it will ever be made available again. Check out our LoL skin store below to see if any accounts have the uncommon UFO Corki skin if you're interested.
Skin changes:
Corki now has a new model and is seated on a spacecraft that has an alien-like visage. His model now has some fresh textures, and his shadow trail also has some particle animations. His hat and scarf have also been given some colour changes.
Bio and introduction for Skin:
Everyone said that this model wouldn't fly, but Corki has never let that deter him. It could, of course, fly. The finest advice comes from Corki!
How can I obtain this skin?
2009 began with the introduction of the Corki skin. It was distributed free of charge to all League of Legends players as payment for Riot winning the reader's choice award for 2009 from Gamespy and IGN. This skin is unlocked if your account was active at the time. You would also receive the champion Corki for free if you did not already have one.
Is the skin rare?
As was already noted, there has never been a means to get this skin in-game. The only time you had a chance was in the very early stages of the game in 2009. Because you have to be present to obtain it, UFO Corki is one of the most elusive skins in League of Legends.
UFO Corki purchase:
This skin has never been offered for sale, either in-game or online, and unlike other rare skins, it has never been distributed through code. Therefore, the only way for you to obtain the skin is to purchase one of the accounts that we are now offering for sale on Lolskinshop. Many of our really ancient beta accounts are just waiting for a new owner to fly in the heavenly skin. Visit our King Rammus and Ufo Corki sales page for additional information if you're interested.